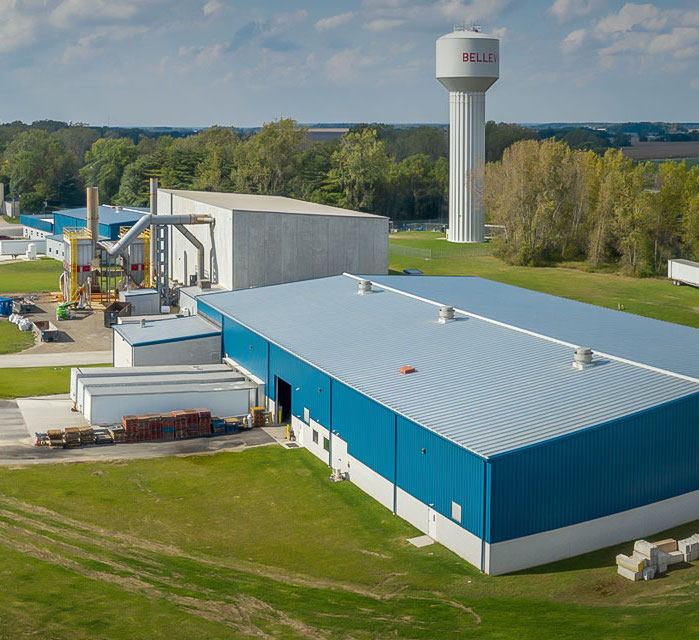 MagReTech is a magnesium recycler based in Bellevue, Ohio that services the die casting, aluminum, sand casting, and aerospace industry. The company supplies secondary magnesium ingot while also providing tolling and chip recycling services. Our products are completely made of scrap.
While our operations are in the US, we are a part of a global network that spans three continents (Europe, Asia, and North America) a feat that is unparalleled in the industry. These three continents represent the overwhelming majority of magnesium scrap production in the world. By utilizing this network, we can enjoy unmatched security in our stable supply of magnesium scrap.
MagReTech is focused on the pursuit of innovation and excellence. By following our core values, we strongly believe we can continue to provide value to customers by setting the standard in magnesium recycling.
Mission Statement
"Our company is committed to providing high quality products and services that meet or exceed the expectations of our customers."
MagReTech was built in 1996 with a sole focus on magnesium recycling. The facility is located in Bellevue, Ohio, approximately 70 miles west of Cleveland and 100 miles south of Detroit.
The company transitioned into new ownership in 2016 and made investments in new technology while simultaneously implementing several process improvements. In 2018, the plant completed construction on an expansion facility that uses some of the most cutting-edge magnesium recycling technology in the world. The expansion greatly increased production output and number of employees. It also represents the first major investment in magnesium recycling in decades, as well as our belief that the industry is primed for growth. In 2019, the company completed construction of a semi-solid magnesium chip recycling line, the only one of its kind in North America. The recycling line presented a solution to a problem that the industry has grappled with for years, how to properly dispose of highly combustible magnesium chips.
MagReTech is an active member of the International Magnesium Association, North American Die Casting Association, The Sanduscky County Economic Development Corporation, American Foundry Society, and the Institute of Scrap Recycling Industries.
2016
New Ownership
New owners invested in a company with declining revenue
2017
Capital Investments

Combustion Upgrade Completed New Facility Expansion Started TS 16949 Certified
2018
Production Ramp Up

New Facility Expansion Complete Production
2019
Continued Growth

ISO 9001 Certified New recycling line added
2020
New Products
Started rare earth alloy production
2021
Poised for the Future

Investing in new markets and application for diversified growth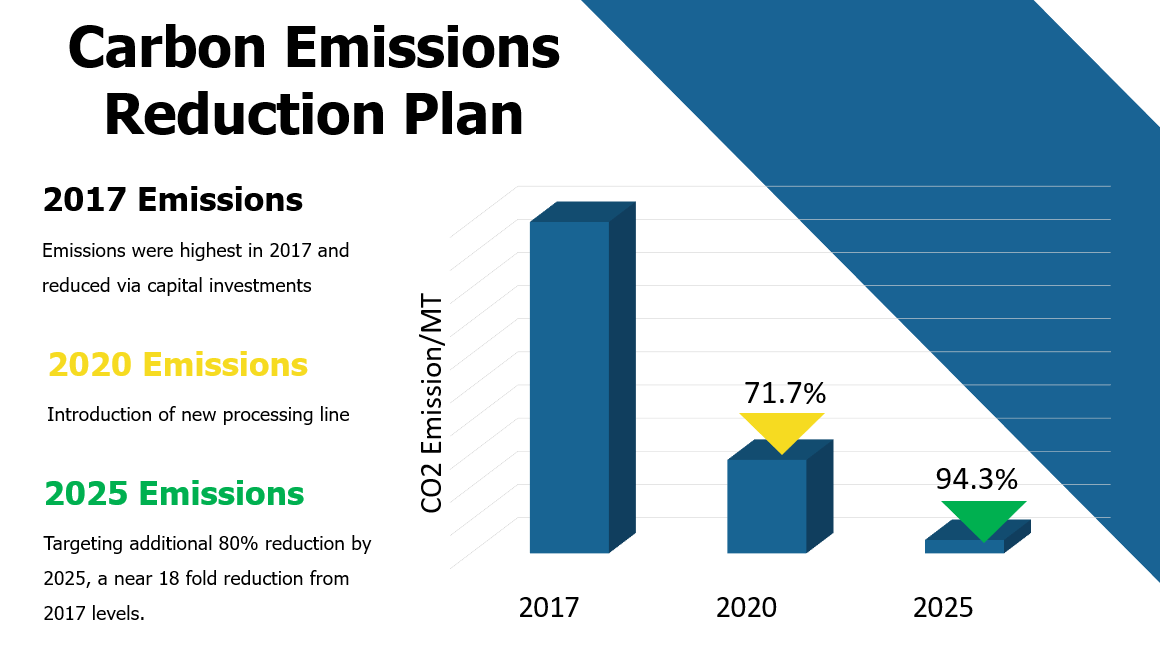 MagReTech is focused on quality first. All levels of the organization are focused on satisfying applicable requirements, customer satisfaction, and continual improvements of the Quality Management System. The plant is currently ISO 9001:2015 certified and working towards an IATF certification. All outgoing material is inspected and tested prior to being approved for delivery. A barcode inventory system is employed within the plant to track the movement of material.
Among some of the lab analysis conducted on site are direct-reading spectrometer (OES) and brightimeter testing. MagReTech also has the ability to conduct fracture, salt spray, and other testing offsite.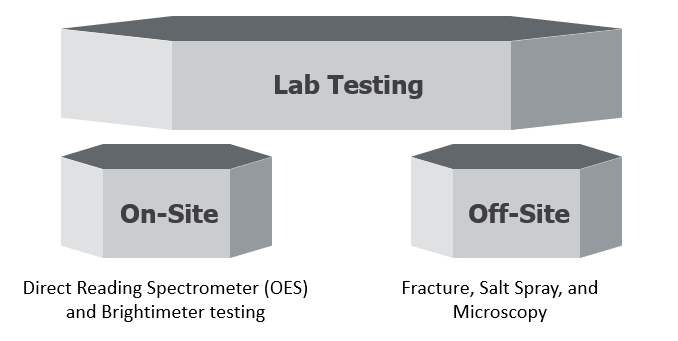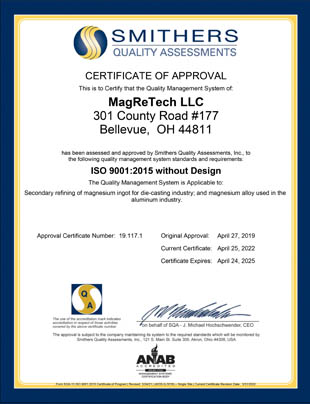 MagReTech is a proud member of the Institute of Scrap Recycling Industries (ISRI). Being magnesium recyclers, sustainability is what we preach. We have actively taken steps to become more sustainable through investing in new technologies and processes to reduce our carbon footprint. Since 2017, we have already reduced our carbon emissions by 71.7% and are targeting an additional 80% reduction from current levels by 2025. This would equate to a near 18x decrease in emissions over the span of 8 years. On top of our carbon emissions reduction plan, we are also currently working on patenting technological processes that are intended to eliminate waste streams.
Why choose recycled magnesium? First off, Magnesium is the 8th most abundant element in the world and is infinitely recyclable. While primary production is both energy intensive and produces greenhouse gases, recycling only requires 5% of the energy but still has the same chemical, physical, and mechanical qualities. Recycling is heavily encouraged within the industry because of its positive impact on the environment. The International Magnesium Association (IMA) estimates that magnesium recycling results in a 50% reduction in demand of primary metal from die casters.